fantasionbro asked: Im sure you've gotten this before, but where did you get your Aranea glasses?
Anonymous asked: If I might ask, where did you get your Aranea glasses? The seem spot on!
wanderingtyrant asked: Hi! I'm planning on cosplaying Aranea, so I was looking at your tutorial for her dress. I was hoping you could tell me how much fabric you used?
Anonymous asked: As a fellow Australian aspiring to cosplay trolls, I'd like to ask what grey makeup and sealer you use? (I think I saw you guys at Armageddon - you were all absolutely FANTASTIC!)
ectosleuth asked: Hello! I've been looking for cosplay tutorials, and your god tier hood for Vriska is exactly what i need. Thanks for posting, because this is my first cosplay and I'm super excited!!!!!!!!
oswinitis asked: hi there, i was wondering if you had a pattern for the shirt for the god-tier vriska outfit that you did for your friend?
amnesic-anya asked: I'd like to ask what kind of fabric you used for your Aranea cosplay :3 ~
tuna-empress asked: i was wondering what wig you used for your aranea cosplay? it looks really nice, and i'm sorta planning to cosplay her.
Anonymous asked: For your god tier jade, did you use like a long sleeved shirt? Or a jacket?
Anonymous asked: Where did you get the glasses for your god tier jade cosplay?
2 tags
2 tags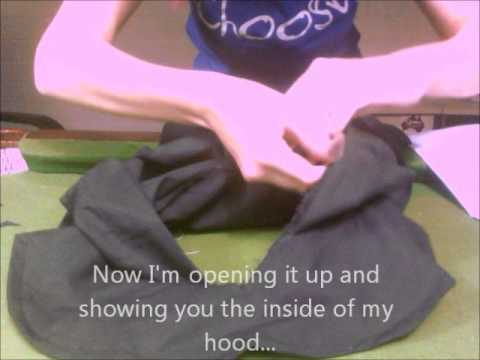 turntechdjhead asked: I was using your thief tutorial as a guide for making a maid hood, and i must say that with a few adjustments, it's turned out perfectly so far! the only thing I'm confused about is how to pin and se the hood to the collar. did you ever make a video on it?
16 tags
Latula Shirt Tutorial
Anonymous asked tokyotipswithtokyosexwhale: wow how did you make that lovely latula shirt Let me show you, dearest anon! Here is a tutorial for how I made a Latula shirt for my moirail Lulu ! (Featuring Bonnie as Meulin! ) [[MORE]] Hi! This is my tutorial for the Latula shirt I made. You will need: - About a metre of teal fleece (I recommend fleece but you can really use any thick...
the-star-of-space asked: Oh my goodness, thank you so much! :'D
the-star-of-space asked: Hello! :D I love your cosplays! I was just wondering: Do you have a tutorial for your God Tier Jade shirt? (Minus the symbol, if need be?) I saw the skirt one, and it's really helpful. Thanks!
14 tags
Sayaka Miki's blouse/bustier/top thingy tutorial
Anonymous asked tokyotipswithtokyosexwhale: hello! I'm trying to cosplay sayaka miki, from puella magi madoka magica, (in her magical form) but I am totally stuck on how to make her shirt/corset… Okay so this is pretty complicated- but this is what I would do [[MORE]] These are the patterns I'd use for the blue bustier thing (it's not really a corset I...
moanda asked: I recently used your Vriska god tier hood tutorial, and let me say it was so very helpful! Thank you!
sophiestops asked: how did you make your PB cardigan thing-majig? I'm currently working on my PB cosplay and I keep getting stuck when it comes to her cardigan, thanks!
heirachnid asked: Hi! I plan on making a Mage cosplay in the near future, and I had a question about the shirt -- there's those tails, so I couldn't add them to a t-shirt without it looking funky, so I have to make the shirt myself. What type of fabric do you recommend using?
3 tags
Anonymous asked: I have a quick question about your Thief of Light hood tutorial. At one point you mention measuring around the largest part of your head then dividing by two then add 2. Then you hypothetically said if your head was 60 then you'd use 32. Were you talking in centimeters or inches? Whenever I measure my head (using inches) I get 23... :?
beccakarp asked: also where did you get her glasses I can't find anywhere XD i'm cosplaying at a kon in Kansas soon so I need to figure this out XD
beccakarp asked: help D: i'm stuck on jades god tier outfit. I've made her skirt and her hood. but how should I make the top? do I need to buy it or what.
10 tags
slaverosa asked: ahhhhhhHHH where did you get your aranea shoes
2 tags
3 tags
1 tag
1 tag
2 tags
1 tag
1 tag
1 tag
1 tag
1 tag
2 tags
1 tag
1 tag
scorpiocious asked: hey i just wanted to say that when i go to your blog all of the posts are on the left side and theyre just behind the side bar and i cant read them cause of that
Anonymous asked: ayo dog any clue for a nice good kurloz wig, thank you, have a great day, dawg. love you <333
theleakylady asked: You're Aranea cosplay is perfect in eVERY SINGLE WAY and I was just wondering where dID you find your shoes? I feel like I've looked everywhere and I just can't find ones like yours!
scornedscorpio asked: Hello there! ^^ I just love your Aranea pattern! But I have a quick question; what kind of fabric did you use? I've been trying to find a decent material, but I'm not sure what would be the best to use for the dress. :)
kanames asked: hello!!! i used your viska hood tutorial & i just wanted to say that it turned out perfect!!! aa thank you so much for making the tutorial <3
3 tags
2 tags
4 tags